Basic MODAPTS® Training and Certification
MODAPTS® is an easy and effective method to measure productivity. A tool for analyzing human work, MODAPTS® helps you determine reasonable expectations for the time required to complete a defined task by a typical operator. While the accuracy of the MODAPTS® system is comparable to most other systems in its class, MODAPTS® is less complex and easier to understand. Enroll for Basic MODAPTS® Certification online and complete the course on your own time.
Get MODAPTS® Certified
Your organization will benefit when you have MODAPTS® Certified employees. Industry leaders such as Ford Motor Company, Anthem, and Tesla have taken advantage our MODAPTS® Certification program.
MODAPTS® Certification Options
Even though MODAPTS® certification will add value to your position, it can be hard for some to find the time to pursue it. That is why Eisbrenner Productivity Group offers a variety of course options to better serve you and/or your organization.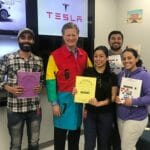 Onsite Certification
Our instructor comes to your facility to train and certify your team at a time that works best for your organization.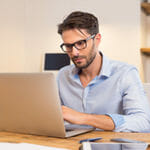 Online Certification
Earn your certification at your from anywhere in the world from your computer with a reliable internet connection.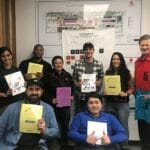 Offsite Certification
We offer training and certification around the world at your convenience.
Live Virtual Certifications
Do you or your team want a live learning experience online? Eisbrenner Productivity Group has the solution for you! With a LIVE virtual MODAPTS® Training and Certification class, Ed will customize his course as he would on-site, only he will deliver it online. You and your team can log in from anywhere with an instruction customized to benefit your team.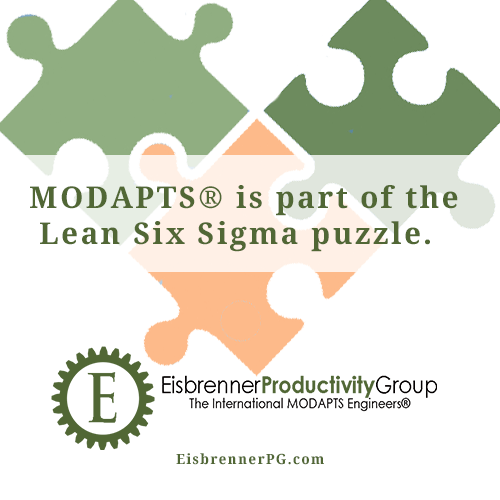 Consistent with LEAN Objectives
MODAPTS® is easy to use and implement when compared to others in its class. With MODAPTS®, you or your team are able to analyze any type of manual work with one of the most efficient and widely used work measurement techniques. It reduces the time needed to analyze work and perform time studies.
Answers to Your MODAPTS® Questions
What is MODAPTS®?
MODular Arrangement of Predetermined Time System, MODAPTS® is a way of measuring work without stopwatches or complex formulas. It assists in the calculation of reliable production standards, improving productivity.
Is MODAPTS® a recognized system?
Since 1966, MODAPTS® has been accepted around the world as a valid and useful predetermined time system. MODAPTS® is widely used in the USSR, Japan, Germany, Australia, New Zealand, Korea, and the United States. This worldwide usage is a tribute to its simplicity, logic, effectiveness, low cost, and diversity of application for setting work standards. 
Is MODAPTS® easy to use?
Yes. No stopwatch or operator performance rating is required with MODAPTS® . The average supervisor can use MODAPTS® to calculate labor standards, and the average employee can understand MODAPTS® concepts.
What will I learn?
You will learn how to conduct a MODAPTS® work measurement analysis and how to measure work performance efficiently and accurately.
Can I measure work performance skills using MODAPTS®?
Price Waterhouse tested MODAPTS® in several industrial situations to compare it with existing predetermined time systems, including stopwatch time study. The results of this two-year study indicate that MODAPTS® ' accuracy is comparable to other systems such as MTM, MSD, and Work Factor, and the average employee can understand MODAPTS® concepts.
Company News
For the lastest travel dates and industry news, view our blog.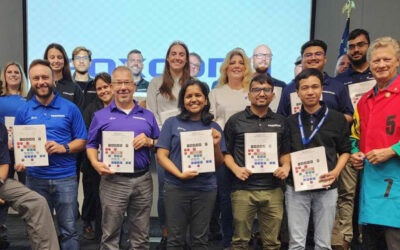 Ed Eisbrenner completed another successful Basic MODAPTS® Practitioner Certification Training class at Foxconn in Lordstown, Ohio on August 7, 2023. Foxconn is the Taiwanese manufacturing giant that makes Apple's iPhones and manufactures two electric vehicles in the...