A tool for analyzing human work, MODAPTS® helps you determine reasonable expectations for the time required to complete a defined task by a typical operator. While the accuracy of the MODAPTS® system is comparable to most other systems in its class, MODAPTS® is less complex and easier to understand.
The name "MODAPTS®" is derived from MODular Arrangement of Predetermined Time Standards. As a third-generation predetermined time system, MODAPTS® is used for:
Calculating reliable production standards
Improving an organization's productivity
Improving employee relations
MODAPTS® can be used manually or with the aid of a desktop computer using TaskMaster 2020 Software, due for release in October 2013.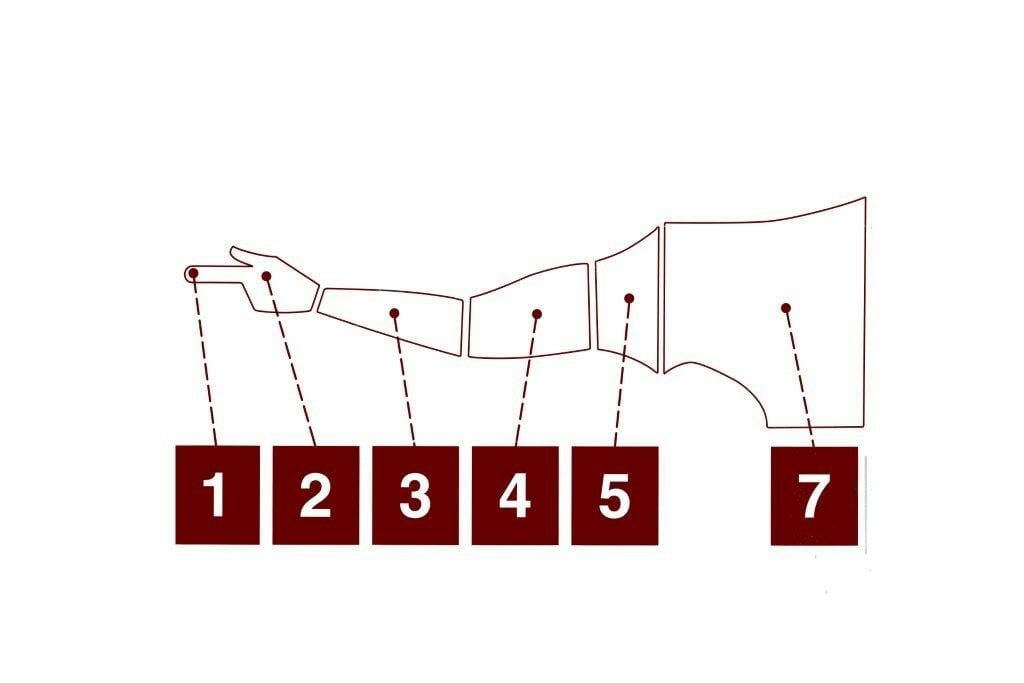 MODAPTS® time estimates are based on a unit of work called a MOD, which measures the time required to complete any body movement. A MOD is measured in decimal time, and each MOD is equal to 0.129 seconds (or 0.00215 minutes); there are 7.75 MODs in a second. Each movement is identified by a two-character code comprised of a letter, followed by a number. The letter represents a basic movement, such as R for Read, W for Walk, or G for Grasp. Typical manufacturing processes include only 18 basic movements. The number that follows the letter is the number of MODs required to complete the movement. For example, "W5" means 5 MODs to walk one step, and "G4" means 4 MODs to grasp an object with both hands. The simplicity of data is the primary reason for MODAPTS® wide adoption.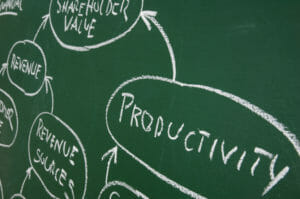 What makes MODAPTS® a superior system is its Coding Procedure. That is, the type of activity is followed by the time complete the activity.
MODAPTS® Coding:
Is a form of shorthand
Will enable you to describe complex operations in a simplistic written code
Can be easily understood by other MODAPTS® practitioners
Here is an example of how a Motion Sequence might written:
M2P0 = 2 MODS Here the M = Movement, 2 the use of the wrist, P = Put to Destination
MOVES intervene between the Get Control and the Put to Destination, and also precede the Get Control activity, where the fingers/hands are moved to the appropriately close enough position to effect the control.
MODAPTS® was developed by Mr. G. Chris Heyde of Heyde Dynamics, Pty. Ltd., 36 Moore Street, Lane Cove, in NSW 2066 Australia. The copyright for MODAPTS® was assigned to the International MODAPTS® Association in 1990.
Methods-Time Measurement (MTM-1, MTM-2)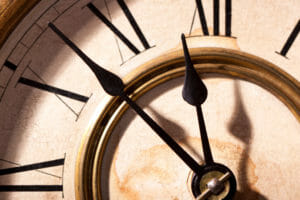 Unlike the MTM and MOST standards, MODAPTS® uses a MOD as its basic unit of measurement (1 MOD = 0.129 seconds). However, like Basic-MOST, MODAPTS® uses a coding technique that consists of a letter and an integer (all but the number "1"), where the integer represents MODS that can be easily added to determine a coded task's time.
The original MODAPTS® data was developed by Mr. G. C. "Chris" Heyde. He originally learned the MTM-1 and MTM-2 methods in the 1950s, but he wanted to develop a new technique that was simpler to use and apply. Heyde wanted a system that was easy to memorize and contained only whole integer time values. During MODAPTS® system development, Mr. Heyde tested every conceivable method of presenting predetermined time data for ease of use, ease of learning, and consistency of results.
In 1966, MODAPTS® Predetermined Time System was introduced. The system received immediate acceptance, and today ranks among the most popular in the world.
Why Choose MODAPTS® for Setting Work Standards?
The average supervisor can use MODAPTS® to calculate standards, and the average employee can understand MODAPTS® concepts.
Unlike other PDTS systems that concentrate on analyzing activities based on the movement of objects, MODAPTS® is based upon the body part moved to complete a task.
MODAPTS® means:
Easy to learn and apply
No stopwatch required
No performance rating
Methods analysis sensitive
Ergonomically sensitive
Inexpensive, with no royalty fees
Easy-to-understandable production standard
MODAPTS® is embraced by workers, managers, and unions. In addition to being recognized by the U.S. Department of Labor as a preferred system for developing fair work standards for rehabilitation facilities, MODAPTS® complies with MIL-STD 1567A—specifications developed by the Department of Defense for work measurement programs for defense contractors.
MODAPTS® Benefits & Results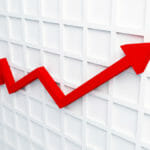 The MODAPTS® work measurement is compatible with other work management and productivity tools such as Lean Manufacturing, JIT (Just In Time) System and Six Sigma. MODAPTS® is a base analysis tool, producing time- and movement-based studies that can be applied to any additional work study.
Benefits of MODAPTS® include:
Easy to use and quick application for

Contract bidding
Direct labor cost estimating
Quality control
Safety analysis
Establishing productivity standards for work stations and manufacturing processes
Ergonomics
Work study management

Rapid derivation of objective standards
Increased utilization of work management personnel
Work task analysis regarding people and their capacities
Accuracy and consistency in costing (+/-5% at the 95% confidence level of the true mean)
Improved communication and productivity, promoting closer teamwork
Quick determination of rates and plant/department capacity
Data and analysis for human systems integration
Building stronger working relationships by defining job tasks and expectations
Using the ergonomic factors built into the MODAPTS® system to identify physically stressful work so that it can be reduced or eliminated—helping to reduce work-related injuries and cumulative trauma
Simplicity and accuracy. Because MODAPTS® is easy to explain and employs a small number of values, interested parties can review standards quickly and easily, and the possibility of controversy is greatly reduced. MODAPTS® analyses motion patterns and subjective operator ratings, and its MOD-based system is accurate and easy to interpret.
Frequently Asked Questions
Is MODAPTS® a recognized system?
Since 1966, MODAPTS® has been accepted around the world as a valid and useful predetermined time system. MODAPTS® is widely used in the USSR, Japan, Germany, Australia, New Zealand, Korea, and the United States. This worldwide usage is a tribute to its simplicity, logic, effectiveness, low cost, and diversity of application for setting work standards.
Can I measure worker performance skills using MODAPTS®?
Price Waterhouse tested MODAPTS® in several industrial situations to compare it with existing predetermined time systems, including stopwatch time study. The results of this two-year study indicate that MODAPTS® ' accuracy is comparable to other systems such as MTM, MSD, and Work Factor, and the average employee can understand MODAPTS® concepts.
Yes. No stopwatch or operator performance rating is required with MODAPTS® . The average supervisor can use MODAPTS® to calculate labor standards, and the average employee can understand MODAPTS® concepts.