MODAPTS® Offsite Training Events
Due to COVID-19 (Coronavirus), Ed is not traveling at this time.
However, Ed has developed a new strategy to offer businesses distance learning with a personalized touch. Book a free consultation now to learn about how Ed can personalize a distance learning experience for your team!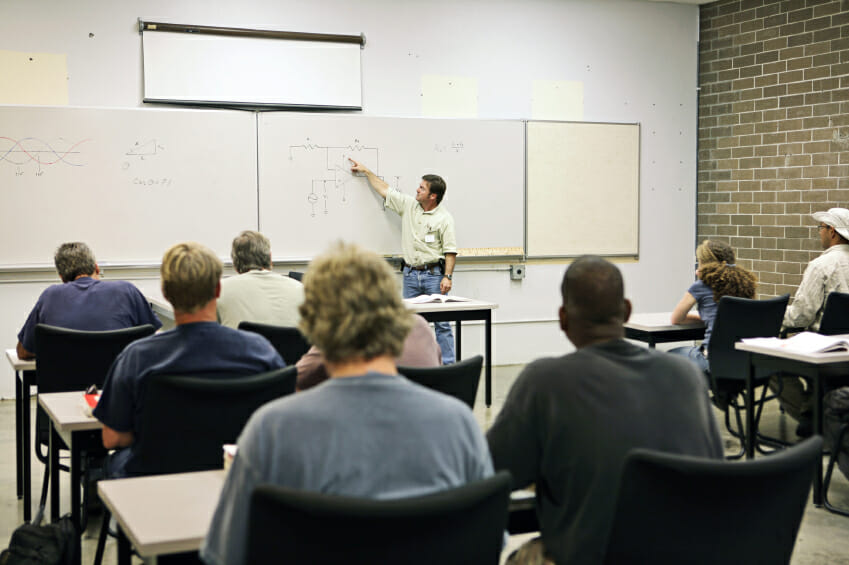 Presented with skill, enthusiasm, and up-to-date materials at one of the EPG training facilities, MODAPTS® Practitioner Training classes allow you to get away from the daily distractions you might encounter while training onsite. Offsite training also allows you to network with others inside and outside your industry—providing an excellent opportunity to learn how your peers are resolving their business challenges and concerns.
MODAPTS® Offsite Training Benefits
The training your organization needs—anytime, anywhere. Offering similar content to the Onsite MODAPTS® Practitioner Training classes, the Offsite Training classes are held at a one of our facilities, a major hotel or a college campus facility. This comprehensive 3-day program includes numerous interactive exercises—culminating in a certificate of proficiency upon successful completion of the final exam.
MODAPTS® provides a fast, consistent method of determining a "fair day's work" in manufacturing plants, offices, distribution centers and rehabilitation centers—with no need for a stopwatch to complete time and motion studies. The MODAPTS® system is practical and to the point, and it has been thoroughly proven in more than 40 countries worldwide.
Due to COVID-19 (coronavirus) we have canceled all upcoming events. We have new online options for a more personalized experience for you and your team. Contact us directly for details and available discounts.
No Events Near You?
We are always interested in working with individuals to put together training events. Please use the contact form below and let's discuss bringing MODAPTS® to your area.