Ed Eisbrenner, CMI
Ed is a member of the Institute of Industrial and System Engineers, Board of Director's for the Work Systems Division, and past president for 2018-2019 and a member of IISE Ohio Chapter #1,
Committed to enhancing operational excellence through improved workforce effectiveness, Ed understands that labor is the single most expensive and controllable manufacturing resource. Ed is passionate about improving the way people perform work tasks and designing ergonomically correct workstations to reduce wasted motions—while also improving production methods-for maximizing efficiency and enhancing any company's bottom line.
As an experienced change agent who implemented process initiatives that improved quality, productivity, and profitability across manufacturing sites, Ed is a (2) time recipient of Ford Motor Co. Power-train Division's prestigious Manufacturing Engineering TMM Excellence Award for engine assembly line rebalances.
As a plant ergonomist, Ed was selected by his peers from 24 North American facilities to represent Ford Motor at the IISE's Annual International Ergonomics Conference and won the first-place award for Innovation in solving an ergonomic concern. In his 26 year career, Ed spent 7 years at the VO Division in Dearborn, Michigan, he mentored directly under George Miko—the founding IMA member, Director and Platinum Instructor of the MODAPTS® system. During that time, Ed completed numerous productivity improvement assignments at 6 of Ford's North American assembly plants.
The International MODAPTS® Association, (IMA), presented the G. C. Heyde Award to Ed in honor and recognition of contributions, promotion, and proliferation throughout the world of the MODAPTS® language for understanding work. Ed is the only Master Black Belt practitioner and IMA board-certified MODAPTS® instructor within all of Ford's Powertrain Operations worldwide, and only the 3rd recipient to receive this award worldwide as a Ford employee.
In addition to lecturing at colleges, while on his vacation days, Ed has trained hundreds of students worldwide in the Basic MODAPTS® work measurement system in preparation for the MODAPTS® Practitioner certification exam.
Ed has a BS in Manufacturing from Western Michigan University, a Master's Degree in Operations Management from Rensselaer Polytechnic Institute, Troy, NY, and is an industrial engineer with Ford Motor Company. Ed is married, has (2) children enjoys fishing, traveling and family gatherings.
"My experience as an industrial engineer has taught me that, every aspect of any business can be improved in an innovative way which will differentiate any company from their competitors."
Contact Ed at:
1-440-225-9293
ed@eisbrennerpg.com
www.modaptsman.com
www.eisbrennerproductivitygroup.com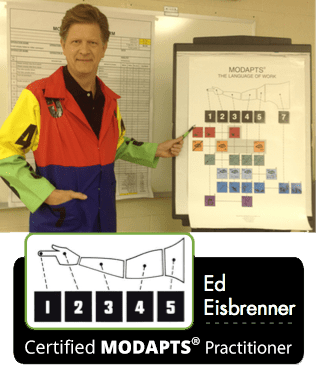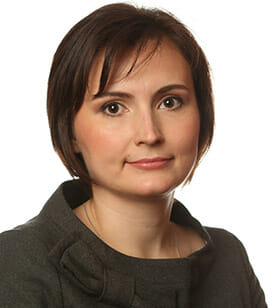 Ariadna Denisova, PhD, GPHR, GRP
CEO of a consulting company "Change Driver" (Moscow) (www.changedriver.ru) and President of the Russian National "Association of C&B and OD professionals" (www.compandben.org).
Ariadna is a HR-certification programs trainer, facilitator, IAF member, author of more than 30 articles in professional Russian magazines and the book "HR-budgeting: a by-step guide to action".
She has experience in consulting, as well as financial management and HR. Her portfolio of professional projects includes:
Strategic planning,
Business processes redesign,
Organizational design,
Development of performance management system,
HR-function transformation
Time and work study,
C&B projects,
Change management trainings, facilitation, and others.